Drones to patrol Australian beaches
Dozens of Sydney's most popular beaches will be patrolled from the air with drones working to scare off sharks in a bid to stop attacks. After a five-year trial, the $8 million program will kick off in summer and see surveillance teams tasked with tagging and releasing sharks lured towards the coastline by the government's already-established SMART drumlines. Those lines will this year be bolstered by the drones, shark-detecting stations and in-water meshing.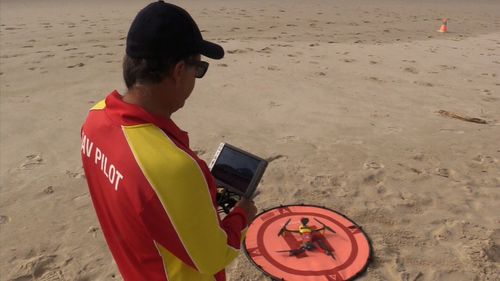 The surveillance measures will go live across 34 of New South Wales' most popular beaches, including Palm Beach, Dee Why, Tamarama, Maroubra and Wanda in Sydney. The announcement has come within weeks of multiple shark encounters off the NSW coast.
A teenager was filmed a fortnight ago during a heart-stopping moment where a shark chased her brother and herself through waters off Bulli Point, south of Sydney.A week later, another group of spear fisherman were approached by a 250kg mako shark.
Source: 9News